Providing filtration systems to keep your assets safe
From design concept to system build, installation and commissioning, Nucore Group's engineers have decades of experience designing and maintaining ventilation systems, as well as ensuring compliance with ever-changing environmental legislation.
Effective ventilation systems are a critical component in ensuring the safety of personnel. Through regular mechanical completion checks, an engineer can ensure correct module pressurisation and volume of fresh air is delivered to each location. Our engineers and technicians are comprehensively trained to carry out commissioning, re-balancing exercises and maintenance programmes of ventilation systems and equipment.
As part of our maintenance service, we address challenges ageing ventilation systems may face- including leaks or corrosion.
Nucore's unrivalled climate control and Ventilation solutions include heating, air conditioning and ventilation solutions in both hazardous and explosive atmospheres (zone 1 and zone 2) and non-hazardous safe areas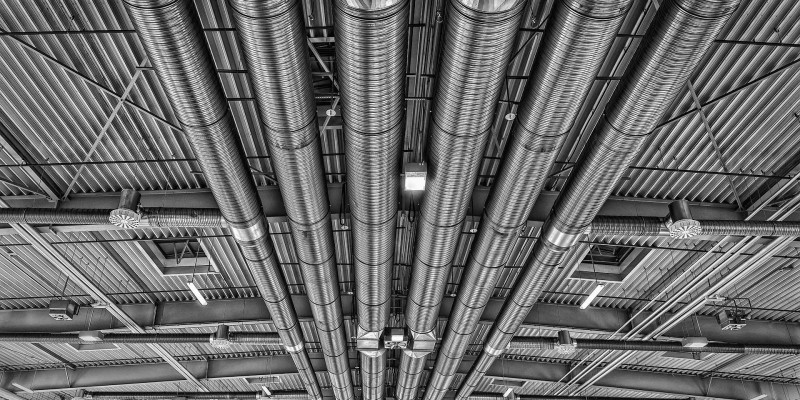 Clean Air Solutions
Nucore Group has been providing HVAC expertise and solutions for decades. As an industry leading innovator, we provide cutting-edge clean air systems solutions, setting the standard for performance and reliability that allow businesses to ensure the safety of all personnel.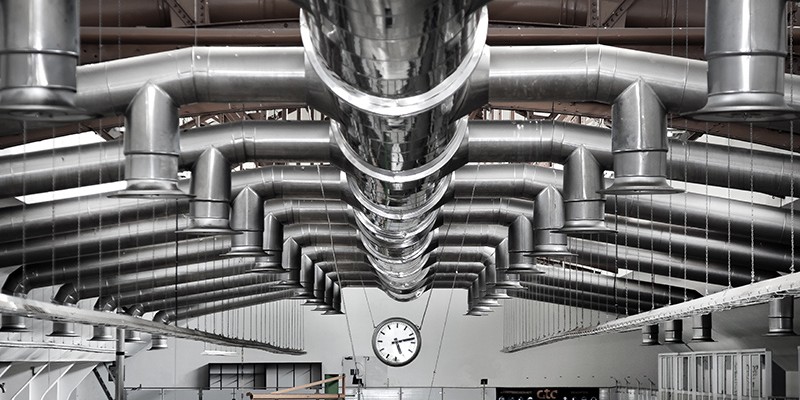 Compliance
Duct Cleaning
Local Exhaust Ventilation (LEV)
Temporary Refuge Integrity Testing (TR)
Air Quality Testing
Fan Performance Testing
Regular inspection and cleaning of ventilation system duct work ensures a healthy working environment free from spores and micro-organisms that cause respiratory problems for personnel. Nucore Group design and test LEV systems and our engineers perform qualitative and quantitative tests to make sure personal breathing zones are free of any toxic fumes. TR testing carried out as per HSEQ guidance No 1/2006.

Design and Manufacture
Leveraging our integrated capabilities, Nucore Group provide turnkey solutions from system upgrades to large scale projects.

Commissioning
Operating in hazardous environments, Nucore Group's engineers have an extensive track-record in installing and ensuring our customers systems are functioning correctly.

Inspection, Repair and Maintenance (IRM)
Nucore's IRM services provide dedicated campaign maintenance, integrity management and system performance monitoring to avoid costly downtime or replacement of equipment

Site Survey, Audit and Inspection
Nucore's survey, audit and inspection services include performance assessments, technical reports, accurate performance monitoring, identifying remedial action, and enhancing continual system performance.
Product Spares & Equipment
Nucore Group partners with manufacturers to provide an extensive stock of spares and equipment for purchase. Contact us to find out more.
Why choose Nucore Group?
At Nucore Group, we understand the importance of combining global expertise with an extensive offering. With the ability to support our customers projects from design and commissioning to repair and maintenance, we will support your assets throughout their entire lifecycle.
New project

From design to installation, we offer bespoke system design.

Retrofit

We work with you to replace heritage systems or equipment.

Service and maintenance

Our expert team is on hand to maintain and ensure longevity of equipment and systems.
Talk to Nucore Group to discuss your ventilation requirements
Contact us today to find out how we can help.
Contact Us