About Nucore Group
Nucore Group is a provider of safety critical integrated solutions. Our range of services including design, manufacture, installation, maintenance and commissioning makes us a unique turnkey provider of cost-effective HVAC & Refrigeration, fire safety and security solutions.
Combining knowledge, expertise and best practice to deliver innovative engineering to protect people and assets, Nucore provides safety critical services and support for onshore and offshore oil and gas, marine, renewables energy and petrochemical industries, as well as public and private sector customers.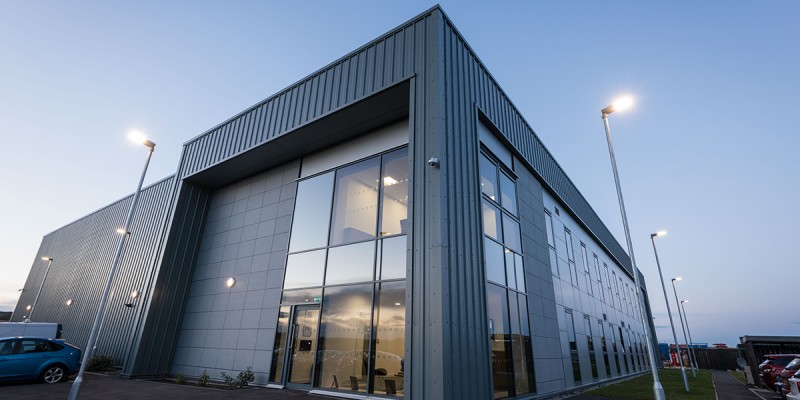 History
Nucore Group was established in 2016 following the acquisition of legacy companies HVAC & Refrigeration Engineering and Oteac. In 2020, the decision was made to merge the businesses under Nucore Group to further align our integrated offering.
As a business, we recognise the importance of a strong and reliable supply chain and from our long-established strategic partnerships we ensure the highest standards of quality and services for our customers.
Our innovative manufacturing hub enables us to develop and assemble bespoke, fit-for-purpose solutions from design to commissioning under one roof.


OTEAC
Established over 30 years ago, Oteac is an experienced safety specialist providing a solution-led approach to protecting people and assets, spanning all aspects of fire and gas detection, suppression, protection and security services.

HVAC & Refrigeration
Established more than 20 years ago, HVAC & Refrigeration Engineering has created a proven track record and strong reputation in heating, ventilation, air conditioning and refrigeration engineering solutions across multiple sectors.
Proven track-record

Access extensive multi-sector proven track record and knowledge.

Best-in-class products

Our products and equipment are designed to best-in-class industry and ATEX standards to meet regulatory and customer demands.

Turnkey engineering solutions

We offer a turnkey engineering solution including design, manufacture, installation, commissioning and project management.

Customer support

We provide customers with reliable and knowledgeable after-sales technical support 24/7.
Our Values
Nucore Group has built strong foundations on a specific set of core values.
People
We believe our people are key to our success and drive our business forward
We actively provide ongoing learning & personal development opportunities for our workforce

We encourage engagement and open dialogue with all our stakeholders

We work collaboratively to support knowledge sharing opportunities to provide the best solutions first time

Safety
Safety is fundamental to successfully delivering our products and services
We will never compromise on safety across any area of our business activities

We will educate and empower everyone involved in our business to take responsibility for creating a safety-first culture

We are relentless in our pursuit of continual improvement

Integrity
Integrity drives our commitment to positively support our clients and each other
We maintain the highest standards and take pride in everything we do

We will always go the extra mile to fulfil our business and client's expectations

We are pro-active in our commitment to our corporate, social and environmental responsibilities

Sustainable
We believe in conducting our business in a sustainable way to protect the future
We recognise and value the importance of developing positive, robust and sustainable relationships

We will provide investment to accelerate innovation that adds value

We are focused on maximising stakeholder return and retaining a profitable business process and culture