Fire Detection and Suppression in Aberdeen and Internationally
From small, conventional systems to large scale bespoke fire suppression and detection systems, Nucore Group has an extensive track record working with businesses in the oil and gas, renewables and manufacturing to distilleries, hospitality, retail and commercial property.
Fire safety is a fundamental requirement, regardless of the size of business and therefore it is essential that you engage with the right supplier for your fire protection needs. We partner with industry-leading manufacturers to provide the highest quality devices as part of fire detection and suppression systems.
Fire Detection in Aberdeen and Internationally
Nucore Group engineer, design, supply and install fire detection and alarm systems, servicing equipment we have provided or existing open-protocol inventory.
Nucore's Fire Protection experts serve local and nationally based customers, providing integrated fire and safety solutions. Our specialists can design, install and commission fire detection systems, before looking after the entire lifecycle of the system through inspection, repair and maintenance.
Fire or smoke damage could be detrimental to your business. Early detection is key to protecting people and assets.
Flame detection

Smoke detection

Heat detection

Aspirating detection

Beam detection

Linear detection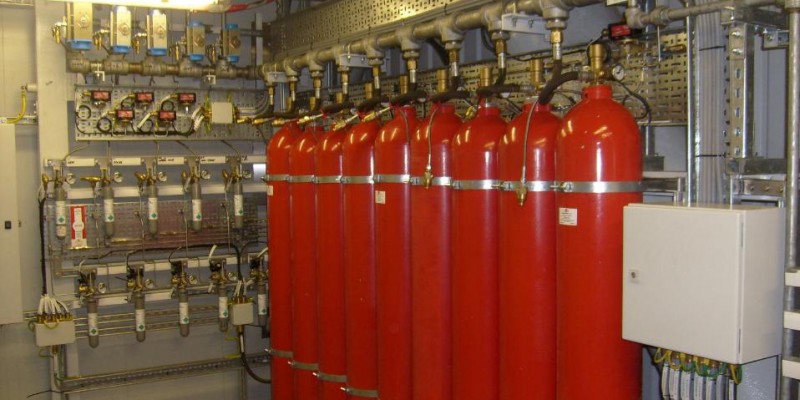 Fire Suppression in Aberdeen and Internationally
Nucore provide a comprehensive range of service and engineering support across the full spectrum of fixed and portable gaseous and water-based suppression systems.
Whether it is a fire suppression system in a retail or commercial office environment or a full deluge system of an offshore platform or industrial setting our scalable solutions provide the security that customers need to ensure their assets and people are safe.
In 2019, fire and rescue services were called out to over 500,000 fires in England alone. While the number for commercial incidents makes up a small percentage of this, it is crucial that businesses protect themselves against fire by implementing appropriate fire suppression systems.
Water-based
Gaseous-based

CAF (transformers)
Deluge systems
Foam
Sprinkler
Water mist
R102 galley systems

C02
NOVEC 1230
FM-200
Inert Gas

Design and Manufacture
Leveraging our integrated capabilities, Nucore Group provide turnkey solutions from system upgrades to large scale projects

Commissioning
Operating in hazardous environments, Nucore Group's engineers have an extensive track-record in installing and ensuring our customers systems are functioning correctly.

Inspection, Repair and Maintenance (IRM)
Nucore's IRM services provide dedicated campaign maintenance, integrity management and system performance monitoring to avoid costly downtime or replacement of equipment.

Site Survey, Audit and Inspection
Nucore's survey, audit and inspection services include performance assessments, technical reports, accurate performance monitoring, identifying remedial action, and enhancing continual system performance.

Product Spares & Equipment
Nucore Group partners with manufacturers to provide an extensive stock of spares and equipment for purchase. Contact us to find out more
Why choose Nucore Group?
At Nucore Group, we understand the importance of combining global expertise with an extensive offering. With the ability to support our customers projects from design and commissioning to repair and maintenance, we will support your assets throughout their entire lifecycle.
New project

From design to installation, we offer bespoke system design.

Retrofit

We work with you to replace heritage systems or equipment.

Service and maintenance

Our expert team is on hand to maintain and ensure longevity of equipment and systems.
Talk to Nucore Group to discuss your fire safety requirements
Contact us today to find out how we can help.
Contact Us