Shopping Mall Planned Preventative Maintenance
An Aberdeen based shopping and leisure destination situated in heart of the city, hired Nucore Group to take care of their Fire Safety and Security needs.
SUMMARY OF WORKSCOPE/PROJECT
Nucore and the Aberdeen shopping Centre operators have a strong relationship and we have remained their preferred supplier of Fire Safety for over 7 years. With an annual footfall of 15.3M the safety of the center visitors is paramount. Having a functional and sophisticated Fire Safety System is therefore crucial. Regulatory compliance must also be demonstrated and planned preventative maintenance of the fire safety system to the recommendations of BS5839:1 is deemed essential.
CHALLENGES OF SCOPE
The center is operational and trading from early in the morning to late at night, it is also an extremely busy working environment. There is a complex cause and effect matrix implemented throughout the fire strategy with significant integrations with 3rd party systems and safety shutdowns. With the sheer size of building and complexity of the Cause and Effect, engineer competency and customer confidence must be achieved.
ACTION TAKEN
It is agreed that all the PPM works should be undertaken out with the center's normal trading hours. This agreement works well for both parties and with operator's support allows efficient and unrestricted access to all areas requiring inspection and testing.
To enable monitoring and recording of the devices tested, a software enhancement has been implemented on the system. Nucore have invested in engineer development and training, and by ensuring a senior engineer supervises the tasks provides both the maintenance engineers and center management great confidence in our competence and expertise.
OUTCOME
The PPM works are undertaken efficiently by trained competent engineers, these tasks are completed safely, on time and within the client's timelines.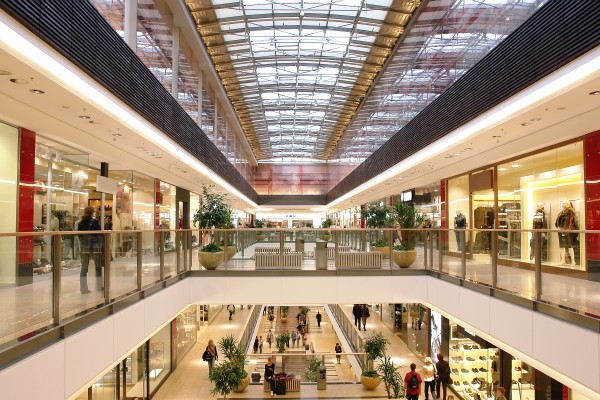 FEATURE/BENEFIT
Using the software tool allows full traceability of all device testing, this helps formulate an accurate inspection plan providing the operators with all the applicable data to provide regulatory compliance to be demonstrated.
Sector:
Public/Private Sector
Back to all case studies